How the passive safe pole ZIPpole saves lives: a testimonial from Dirk, a teacher
On 29 December, Goormansstraat in Zandhoven was shaken by a loud bang: Dirk Van Dingenen, suddenly overcome by tiredness, collided with a lamppost. He had fallen asleep at the wheel. Luckily, he was just shaken up. The passive safe pole he hit, a ZIPpole, flattened and probably saved his life.
Tired after a long night flight
"We'd flown back from holiday overnight", Dirk begins his story. "So I hadn't had a wink of sleep. We took a taxi from Brussels Airport to Grobbendonk, but when we got home I didn't feel tired at all. So I decided to go and see my father in the care home. I figured I would just take a nap afterwards."
Dirk set off for the care home in Zandhoven, a journey of barely 10 minutes. But, on the way, he was overcome by tiredness and nodded off behind the wheel. Dirk: "I woke up in Goormansstraat because I drove onto the verge. I saw that I was heading straight for a lamppost, but didn't have enough reaction time to avoid it. I collided with the pole sideways on, at around 70 km/h."
"My car was smashed in at the front on the right-hand side and I came to a stop facing the other way. The pole had gone completely flat and crumpled. I wasn't hurt at all, apart from a small graze on my hand. I got out and called the emergency services myself. I realise that I was extremely lucky: my brother died 25 years ago in a similar accident with a concrete post."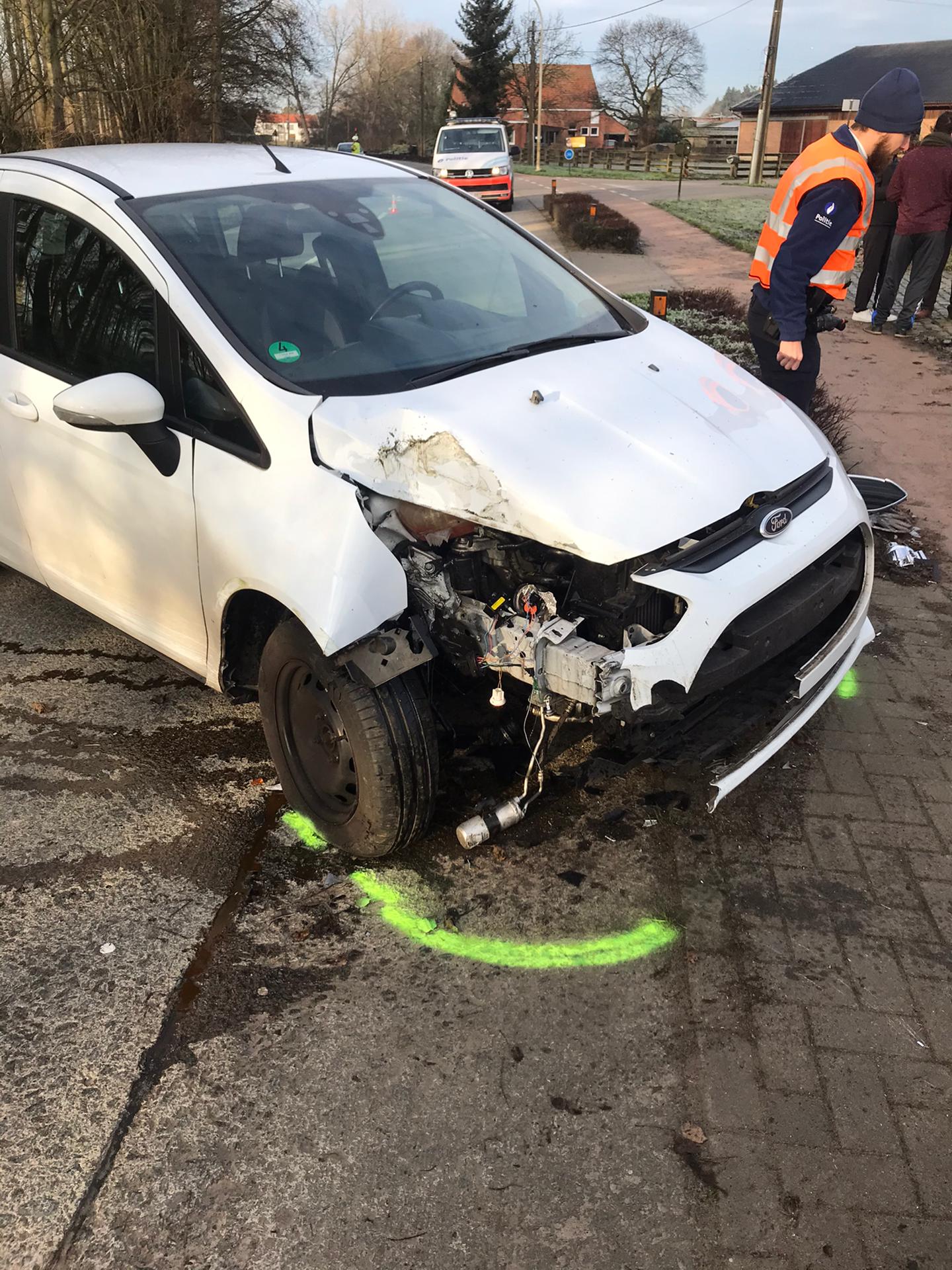 The ZIPpole: how it works
Fortunately, the local council in Zandhoven had invested in road safety and installed ZIPpoles from Safety Product. Carolien Willems, managing director of Safety Product, explains how they work: "The ZIPpole is a passive safe pole, specially designed to flatten when someone collides with it. It's made from a thin sheet of a special type of elastic steel, which is rolled so that the ends overlap. Instead of being welded, they're riveted together. As soon as one of the rivets gets hit, it breaks off. This triggers a chain reaction in the other rivets, which also break off, so that the pole unzips – that's why it's called a 'ZIPpole'. Due to a combination of the type of steel, the material thickness and the rivets, the pole flattens and the car is brought to a halt."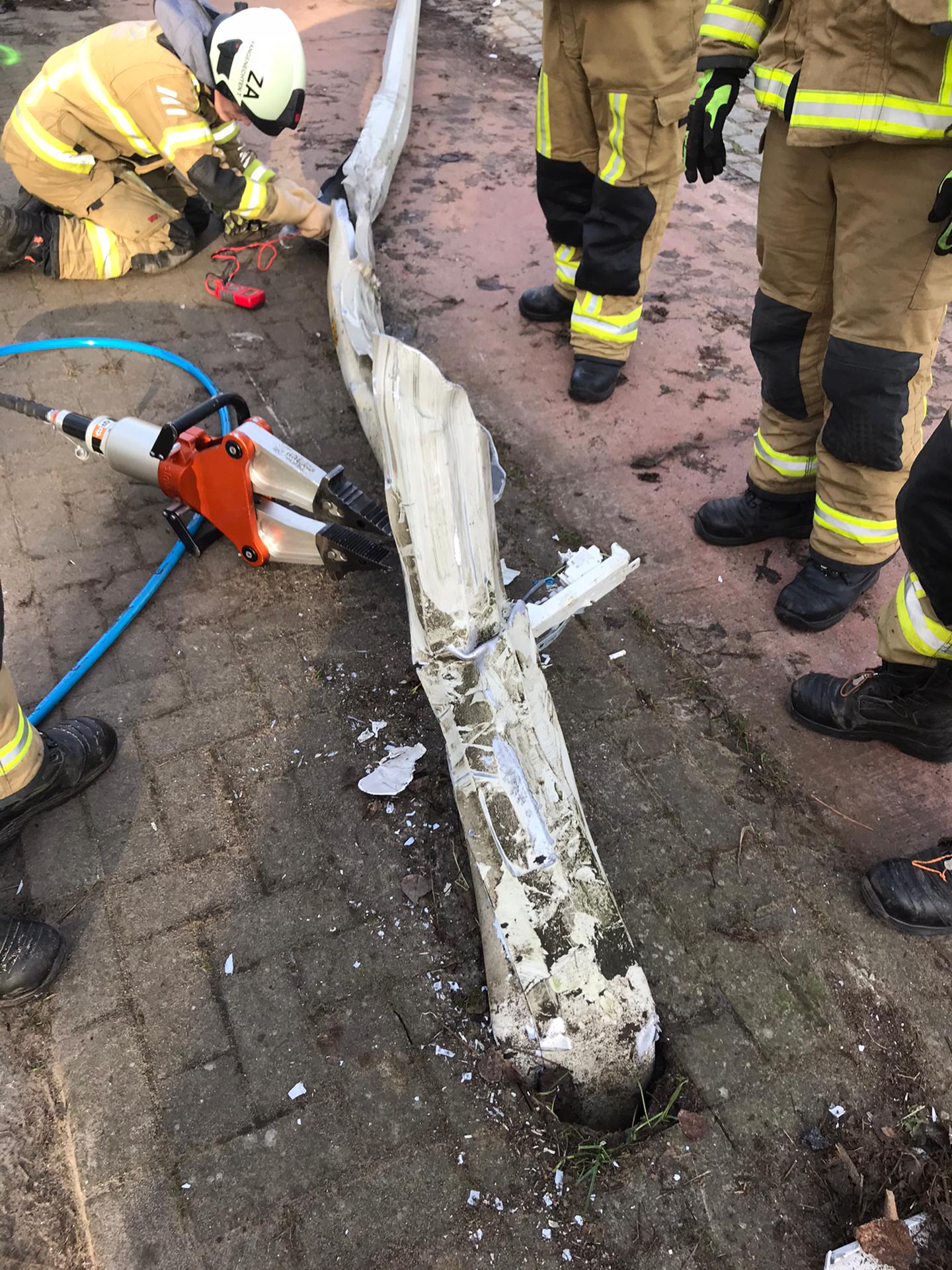 The importance of government institutions
Safety Product makes the ZIPpole, but it's the councils and authorities – in other words: the owners of the roads – who decide if and where they are installed.
Carolien: "Of course, it isn't always financially feasible to replace every pole with a passive safe pole, but drawing up a step-by-step plan and providing the most dangerous locations with a passive safe pole is often a first move. They can then look into the ZIPpole as a possible alternative for the other poles when renovating, replacing or laying new roads. It's only when the authorities decide to invest in safe road infrastructure – including safe verges – that ZIPpoles can make a difference."
They certainly did for Dirk: "I'm extremely grateful to Zandhoven and hope that they can inspire other local authorities to do the same", he concludes. "Passive safe poles may not be as attractive an investment as a new sports hall, for example, but the potential impact is enormous."
Do you want to see ZIPpoles in your area too?
Check out our products or contact us.
More experiences in real life accidents